The Greasy Dozen - Fierce Builds & Field Burnouts
We've now learned "greasy" isn't just a bike building reference, but also a reference to our grungy, sweaty selves. A gorgeous but hot weekend of drinking, riding, mud sliding and campfires gone wrong, but oh, so right. Old Bike Barn really knows how to throw a party that gets back to just the good times, and not selling shit for the sake of money. Seems we might have annual Memorial Day Weekend plans after these shenanigans.
day 1 - friday - pre-party
Builder Lucky #13:
B3 co-founder Amy Lynn's Honda Nighthawk 650 'The Bug Out'
The reveal we've been waiting for. Our own AL's build was a complete showstopper and gained a ton of interest amongst the other equally impressive builds. Head over to this blog for a full rundown of her build process and ideas.
A few of The other rad GD Builder Bikes
Day 2 hungover hot af but glorious noon ride of 200+ bikes & chase cars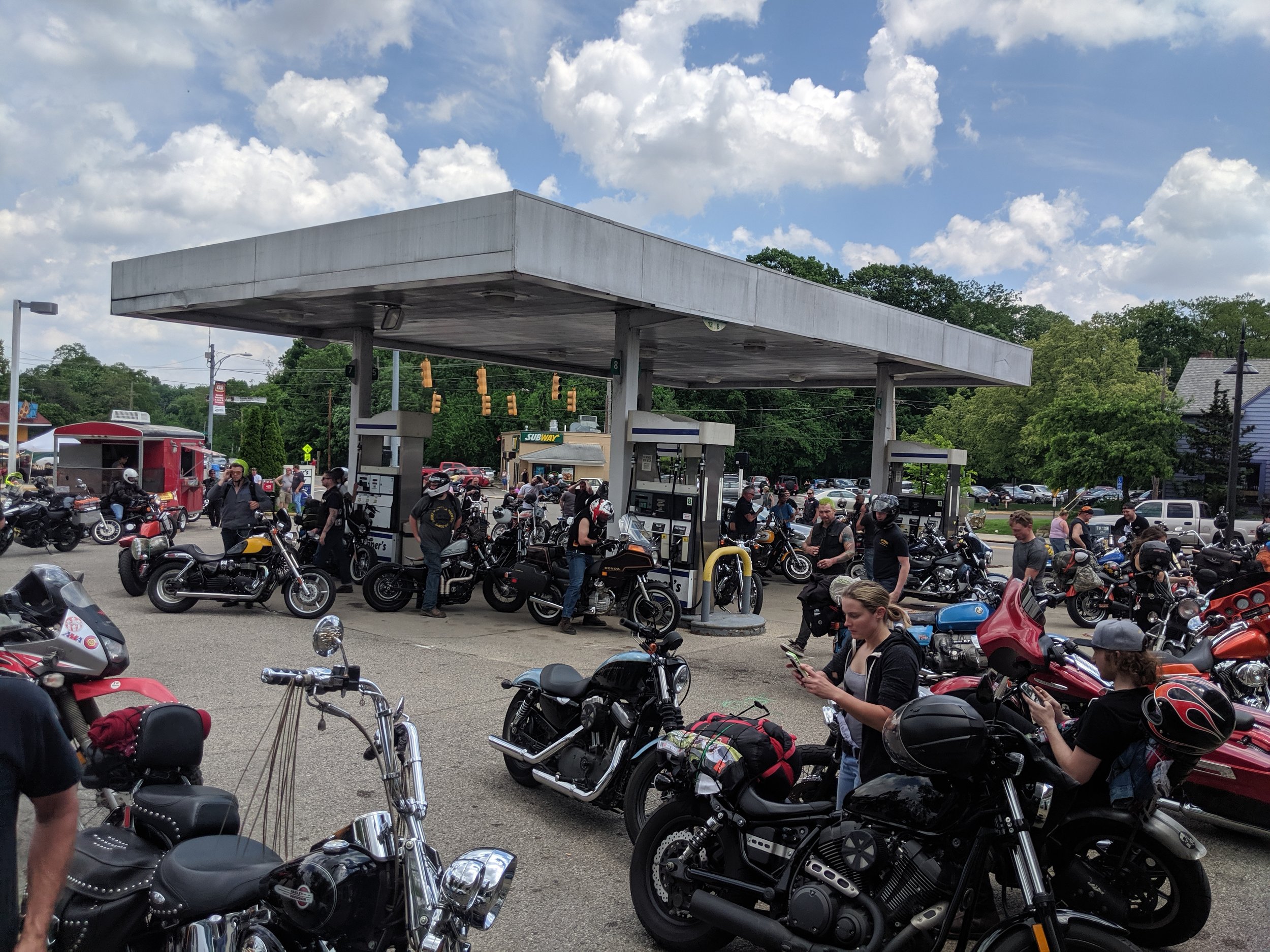 Hoodlum pack riding at it's best
Sailing off over ditches into fields, scooting up the line, breaking off onto the highway, and swapping bikes… we saw it all and smiled behind our visors the whole time. Sunburns will be the number one souvenir and ice-cream a close second to beer as the top food of choice. It was a helluva good day.

(Thanks to buds at Dirty Builds and Low Life Chopper Podcast for some pics.
Field camping with fireflies and hay fires
While phones were put down, fires were started, paper lanterns and fireflies lit the sky… and chaos ensued. Haggling over the Iron Butt award needed Google Maps, rental bikes did burnouts with disco balls and shotgun competitions settled bets. What else would we expect from a moto camping event?